Current AFLW members who hold an AFLW access membership are entitled to redeem a $0 ticket to all Melbourne Football Club home games during the AFLW home and away season.
How do I find my barcode number?
The membership barcode number a 12-digit number used for match access.
Barcodes are communicated via email prior to ticket on-sale. Alternatively, please contact the club on 1300 336 667 or email membership@melbournefc.com.au
How do I redeem tickets for AFLW home games?
All Melbourne AFLW home game tickets are purchased via Ticketmaster.
Please note, AFLW members have access to redeem $0 tickets to home games only. Please have your barcode number ready before redeeming tickets.
1. Search for the game you would like to attend and proceed to find tickets.

2. Select Unlock Member Ticket and enter your 12-digit barcode number.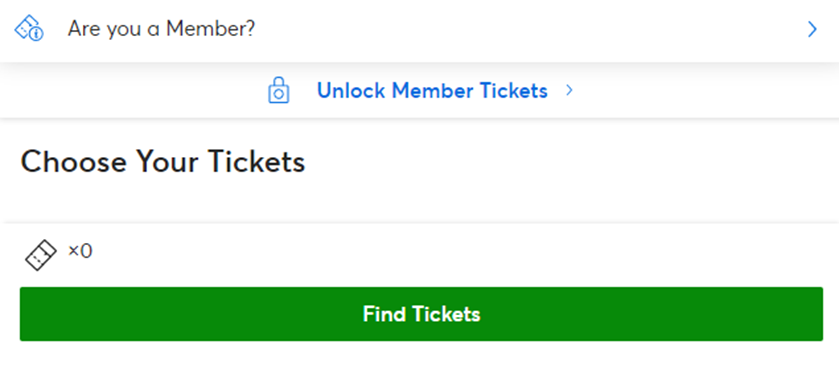 3. When redeeming multiple barcodes, enter barcodes separated by a line break as shown below.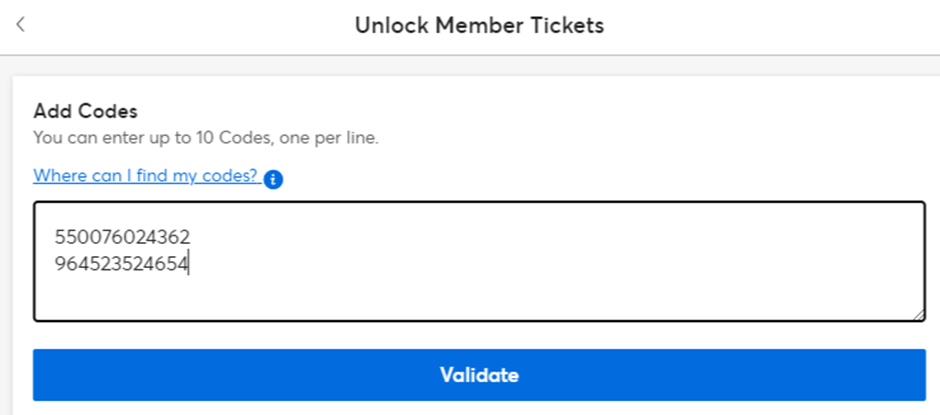 4. You will be able to select one $0 Adult Member Upgrade ticket per barcode number entered.
If you wish to purchase additional tickets for guests, you can do so by selecting the relevant paid option.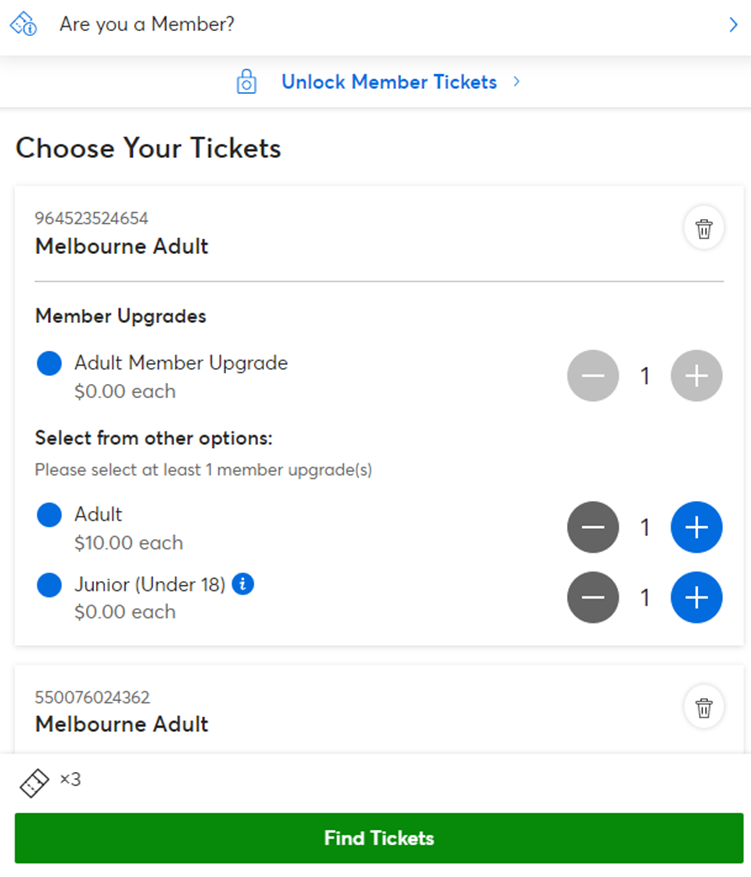 5. Follow the prompts to finalise your ticket purchase.
Please note: Ticketmaster may require you to sign up for a Ticketmaster account if you haven't previously signed up before, or sign into your existing Ticketmaster account.
Troubleshooting:
If you are experiencing issues with your barcode not being accepted, please see below frequent troubleshooting options:
closing your web browser (e.g. Google Chrome) and opening a new window.
clearing your web browser history.
checking the barcode numbers you are entering are correct.
checking that the multiple barcode numbers are entered separately.
the barcode has not already been redeemed.
you are trying to redeem your barcode to an away game.